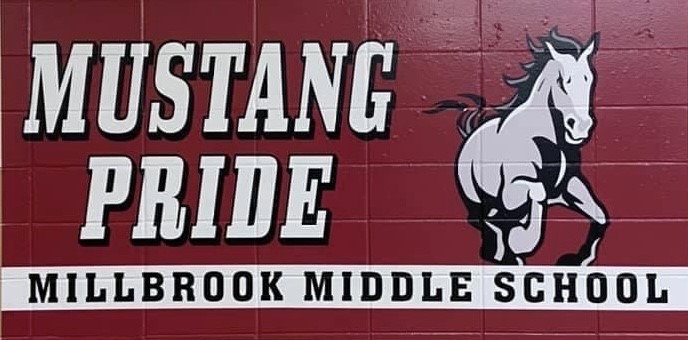 Millbrook Middle /Junior High School is located nine miles northeast of Montgomery, on seven acres of land in Elmore County one-half mile off Highway 143. The school serves the communities of Coosada, Millbrook, Elmore, and Prattville.
M.M.J.H.S. evolved from two other schools, Robinson Springs and Sandtown School. In the 1960's, Elmore County experienced a 10% growth in its total population and many of these new residents settled in the Millbrook area. This growth brought crowded conditions into the classrooms of Robinson Springs and Sandtown Schools. In 1968, Stanhope Elmore High School was built, relieving some of the overcrowded conditions.
In the years after 1968, the Millbrook community continued to grow, so in 1977 Elmore County purchased thirty-five acres of land adjacent to Stanhope Elmore High School for the construction of Millbrook Junior High School. In September, 1981, Millbrook Junior High School opened with an enrollment of six hundred and twenty students and a faculty of twenty-seven teachers and four staff members. In 1983, a new lunchroom and gym were added.
Because of overcrowded conditions at Robinson Springs School, a new wing was added to Millbrook Junior High School to house the third, fourth, and fifth grades. In 1985, this new wing opened and the junior high school was consolidated into Millbrook Middle/Junior High School. Then in March of 1993, an additional all purpose physical education building was completed. Construction on a new gymnasium and lunchroom was completed Fall of 2006. Yet again in the fall of 2007, the 4th grade moved Robinson Springs School due to overcrowding.
In 2013 Millbrook Middle/Junior High name was changed to Millbrook Middle School. It has an enrollment of over 1250 students and a faculty/staff of about 115. The school serves grades five though eight and continues to be a vibrant part of the community.