Courses Taught:
8th grade World History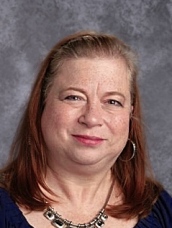 Education:
2018 - University of North Alabama - Masters of Education (MAEd) Secondary Education and History
1991 - Capital University - Bachelor of General Studies, Bachelor of Arts - Elementary Education
Experience:
2020 - (present): Millbrook Middle School
2018 - 2020: Montgomery Public Schools, Capitol Heights Middle School
Biography:
I am excited to begin my third year with the Millbrook Middle School family. I have lived in Ohio, Texas, and Tennessee before moving to Florence, Alabama in 2010. My daughter Katie and her family live in Florence, Alabama. My granddaughter, Arabelle, is turning 2 this year. I love music, playing the piano, and several other instruments (flute, bassoon, trumpet, sideline percussion). In 2015, I decided to return to school to pursue my dream of becoming a history teacher. While at UNA, I was selected to participate in the Study Abroad Program in July 2016. I spent a month in London sightseeing and completing research at the British Public Library. The highlight of my trip was meeting Esther Gilbert, the widow of Sir Martin Gilbert (lead biographer of Winston Churchill). We had afternoon tea and she presented me with a book from Sir Gilbert's personal library.
This year I have the pleasure of teaching 8th grade World History. I am very excited to have our students in the classroom this year and share my passion for learning and history with them!